When it comes to nutrition and dieting there are numerous myths. Incorrect information about the things that you eat can ruin your diet and sabotage your gym efforts. Find out which 7 'healthy' products you should stop eating immediately:
1. Salads
2. 'Healthy' sugar alternatives
3. Protein bars
4. Breakfast cereals
5. Processed nuts
6. Chicken and turkey burgers
7. Coffee, tea, sport drinks and fruit juices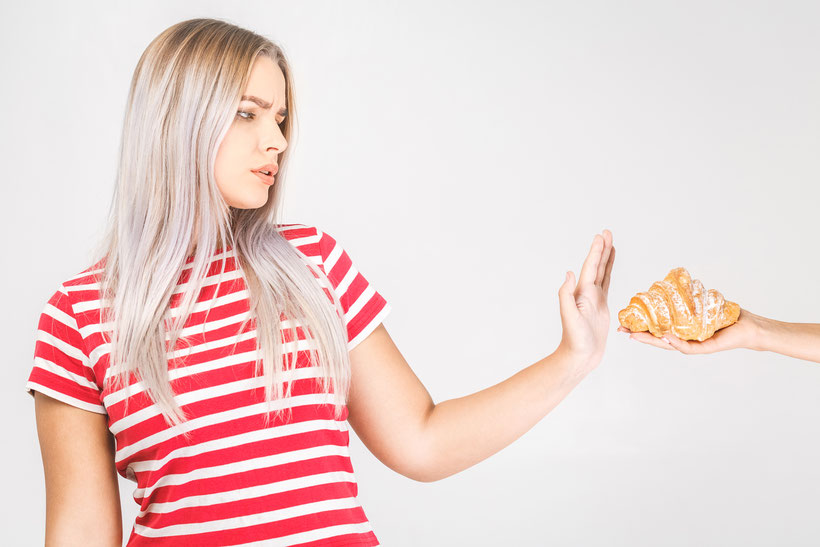 Every readymade salad that you buy in the supermarket or fast-food and chain restaurants contain far more calories than you expect. Ingredients and toppings like salad dressing, pasta, bacon, salted nuts, cheese and croutons turn your healthy salad into a calorie bomb. The average readymade salad contains 560 calories, which is the equivalent of a Big Mac!


Everyone knows that sugar is bad for you. That's why nowadays you find a variety of different 'healthy' options in your supermarket. But brown sugar, corn syrup, maple syrup, honey, agave, glucose, xylitol, fructose and every other form of sugar are equally bad for you!
Maple syrup contains 312 calories per 100 gram! That's just as much as a hamburger.
Unless you eat an organic and unprocessed protein bar, protein bars are very unhealthy. They contain large amounts of salt, sugar and fat. The image of being a healthy snack is therefore wrong!
Most protein bars contain over 200 calories, and some even contain as much calories as a Mars bar!
Don't kick off your day with cereals. Due to the high levels of sugar and salt, it's a very bad start of your day. Despite the healthy milk that you might eat with it.
If you do want to eat cereal in the morning stick to the unprocessed or organic alternatives and always check the amount of sugar and salt on the label.
Nuts are part of every healthy diet. But a lot of people make the mistake of buying the wrong kind of nuts. You should only eat the natural kind, stay far away from the salted and roasted variants. Roasted nuts damage the healthy fats and reduce their nutrient content.
Chicken and turkey are white meat which means that they are low in fat and therefore can be part of my diet? Wrong! When the meat is fried and the burger contains sauces it completely eliminates the health aspect of your burger. Add a slice of bacon and you have managed to turn healthy meat into a very unhealthy meal.
The only way to keep your chicken and turkey meat healthy is to cook or grill them. All other ways of preparing add fat and salt to the meat. And don't add any unhealthy sauces!
Besides the healthy food myths dispelled above, there is substantial lack of knowledge when it comes to drinks.
We all know that soft drinks contain a lot of sugar. But this also applies to sport and energy drinks and fruit juices. Sport and energy drinks should be banned from any diet and fruit juices should be limited to 1 glass a day.


On that note, adding sugar or honey to your tea and coffee is an absolute no go. Without sugar both tea and coffee contain almost no calories.
The best options for a healthy drink are water, black coffee and green tea.